sitespecific audiowalk for walkman, moritzplatz berlin, tracks in box, chr 2019

" Thank you for pressing the Play button, you can clip the walkman on your belt now !"

The 1984 step, is a site specific audio piece that is designed especially for portable audio cassette tape player with headphone (walkman). It aims to guide you, nevertheless to its technical limitations, through an interactive parcours of urban phenomena and ideas, and how they appear to sight at Moritzplatz. Different Perspectives, from real and fictive Persons from 1984,2019 and 2053, are arranged like pieces of different puzzles to describe the Moritzplatz in its lively diversity, while the walking parcours is laid out by minimal guidelines and some unsettling instructions.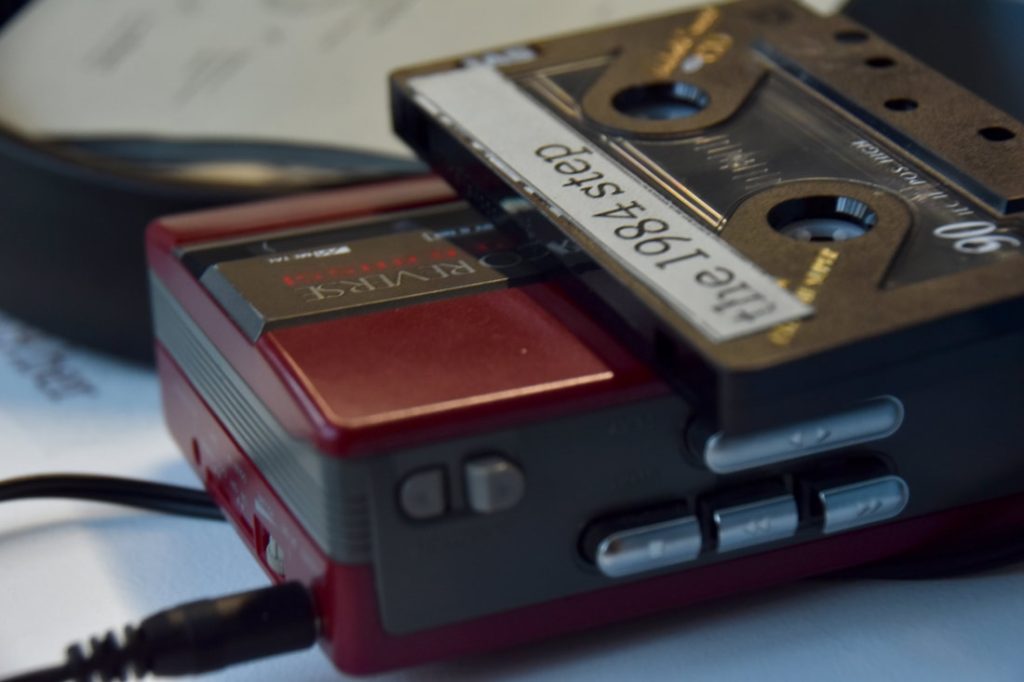 The 1984 step wants to take you back to a feeling when listening to a head phone, and seeing someone listening to a headphone is something new.
Special Thanks to :
Merve Verlag Berlin for the permission to use Excerpts of "the walkman-effect" (Popular music 4 (1984)) by Shuhei Hosokawa, Merve Verlag Gmbh 1987
The animal-soundarchive of the Museums für Naturkunde Berlin for the access and use of animal recordings. (for the detailed list please see casette-inlet)
The Friedrichshain-Kreuzberg Museum for the access to the archive.